Arasan Ganesan Polytechnic College, Sivakasi
Staff Development Cell
Seminar on "Awareness of Generic Medicine"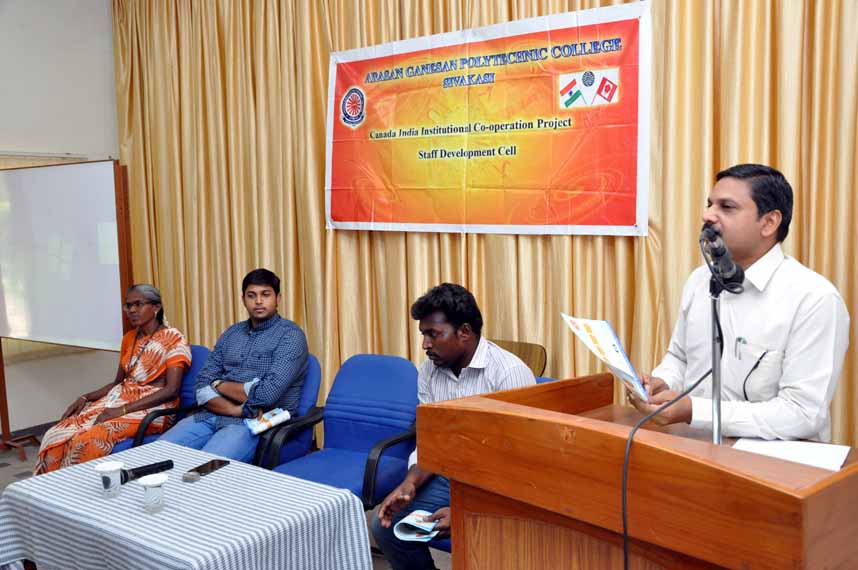 Staff Development Cell of our Polytechnic College conducted a seminar on "Awareness on Generic Medicine" for our staff members on 22/06/2017. Mr.N.Sai Lalith, JCI Member, and Mr.Velmurugan, JCI Member, Sivakasi were the resource persons. The following points were stated by the resource persons.
A chain of medical stores were initiated by Government of India to make quality medicine at affordable prices for all under Pradhan Mantri Bhartiya Jan Aushadhi Kendra.
Presently new medical store was opened at Sivakasi.
The rate of medicine is 10 times less than other medical store.
Awareness was created with display of video show.
More than 600 medicines were easily available at Kendra for Diabetes, Blood Pressure, Cancer, Gastro, Vitamins, Antibiotics etc...
Staff Development Cell Manager
S.Palaniselvi