Arasan Ganesan Polytechnic College, Sivakasi
Scheme Of Community Development Through Polytechnics
Technical and Support Services Programme
Under the Scheme of Community Development Through Polytechnics (CDTP), we have organized a "Repair and Maintenance of Household Appliances" Technical Service Camp at Melamathur Village on 29-07-2017 & 30-07-2017 from 10.00 am to 5.00 pm. The Electrical Home Appliances (Mixie, Grinder and Fan etc.,) were serviced free of cost by a team of our Electrical Staff Members - Mr.J. Dinakaran – Lecturer, Mr.T. Nagarajan – Lab.Asst & Mr.D. Karthigai Selvan – Lab.Asst.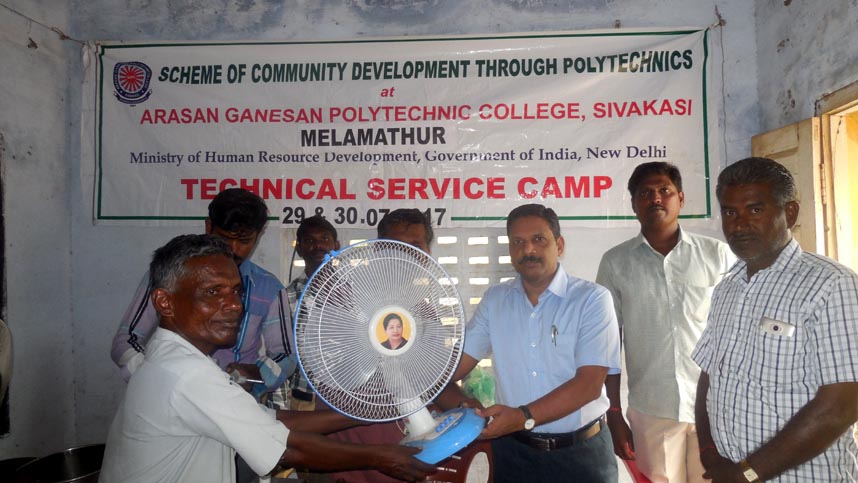 Distribution of serviced Appliances to beneficiary by our Principal & Chief Coordinator Dr.M. Nandakumar
In the 2 days Camp, we have serviced and rectified 91 Electrical Household appliances.
Principal & Chief Coordinator