Arasan Ganesan Polytechnic College, Sivakasi
Staff Development Programme - Super Brain Yoga
Highlights of the programme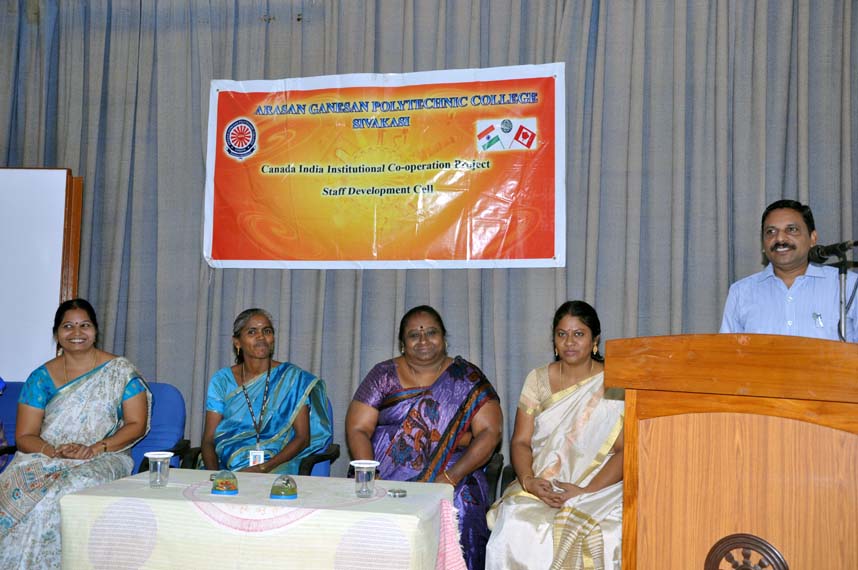 Our Principal Thiru.M.Nandakumar delivered presidential address
Staff development cell of our polytechnic college, conducted a meeting on "Super brain yoga" on 29/07/2016. Mrs .Uma Maheswari, Yoga Trainer, Sattur and her team were the resource persons. Mrs.S.Palaniselvi , Staff Development Manager welcomed the gathering. Our Principal Thiru.M.Nandakumar in his presidential address stated about the importance of yoga.
The benefits of yoga were discussed and demonstrated by the resource persons in the meeting.
Energize and activate brain cells
Improve memory and intelligence
Balance emotions
Improve sharpness and clarity
Enhance higher creativity
Help people with learning difficulties and mild depression
Mr.R.Subramanian, Senior Lecturer/ Maths proposed vote of thanks.