Arasan Ganesan Polytechnic College, Sivakasi
Junior Jaycees Club
JCI Sivakasi AGP College organized a guest lecture programme on the topic "BME – Becoming More Effective" on 20.06.2016 (Monday) at 2.00 pm at DH3 hall for our final year students. Sixty of our final year participated in this programme. The resource person is Mr.J.Ashok Kumar, President, JCI Virudhunagar.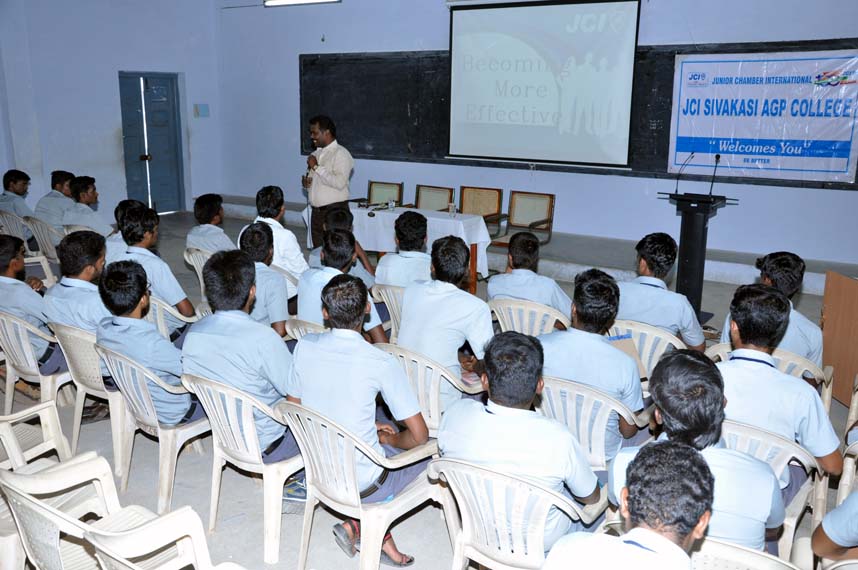 The trainer delivered the qualities of students and how to build leadership in the organization. He shared his experience about students attitude in class rooms and gave lot of information about benefits of teamwork. He also explained about behavior and thoughts of great leaders.
Finally, students gave feedback about the programme and trainers. The programme was very useful and informative for our students to understand and learn about the how to improve themselves.