Arasan Ganesan Polytechnic College, Sivakasi
Junior Jaycees Club & Student Services Cell
A training programme on "Yoga and Muthras" by Thiru.Jayabalan, Mepco Schlenk Engineering College, Sivakasi counducted on 27.08.2016 (Saturday) at 9.30 am at Auditorium for I year students. Sixty students participated in this programme. The Programme was inaugurated by Mr.S.Uthanu Mallayan, Manager, Students Services Cell.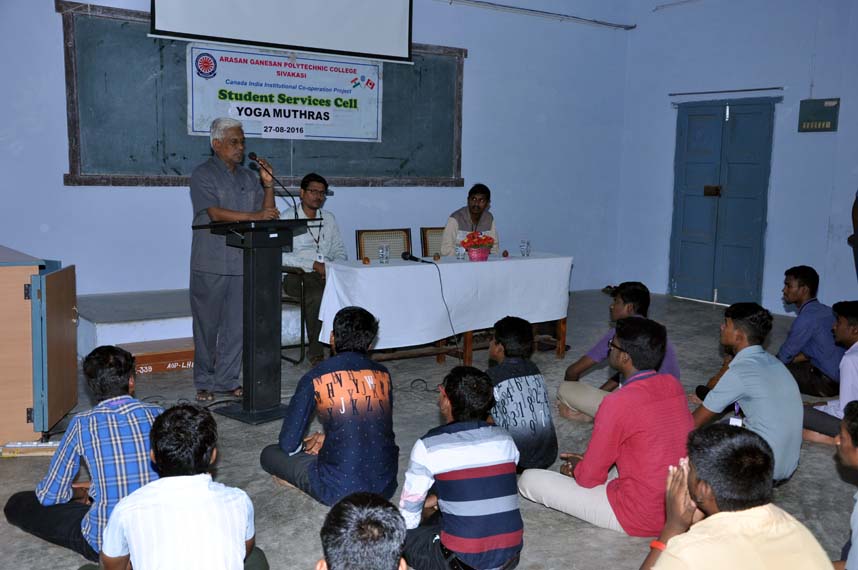 The trainer explained the simple concepts of muthras, methods of yoga muthras. He explained the yoga muthras techniques and students were followed the instruction given by the trainer step by step. He trained more than 20 Muthuras for students. Finally, students gave feedback about the programme and trainers.
The programme was very useful and informative for our students to understand and learn about the Yoga Muthras.