Arasan Ganesan Polytechnic College, Sivakasi
National Service Scheme
A one day seminar was organized on the topic "Road Safety" on 27-02-2017. Our principal Thiru.M.Nandakumar welcomed the gathering.
Thiru. A.Sivagnanam, Collector, Virudhunagar district inaugurated the seminar and insisted the students to follow the rules and regulations of the Road safety. Thiru.P.Kathirvel, RTO, Sivakasi, spoke about the safety awareness of Road accident. Thiru.Somasundaram, RTO, Virudhunagar and Thiru.M.Chandrasekar, RTO, Srivilliputhur delivered a speech on "Traffic Safety". They insisted on having driving license, obeying traffic rules and signals, avoiding night riding and foot board travelling etc.,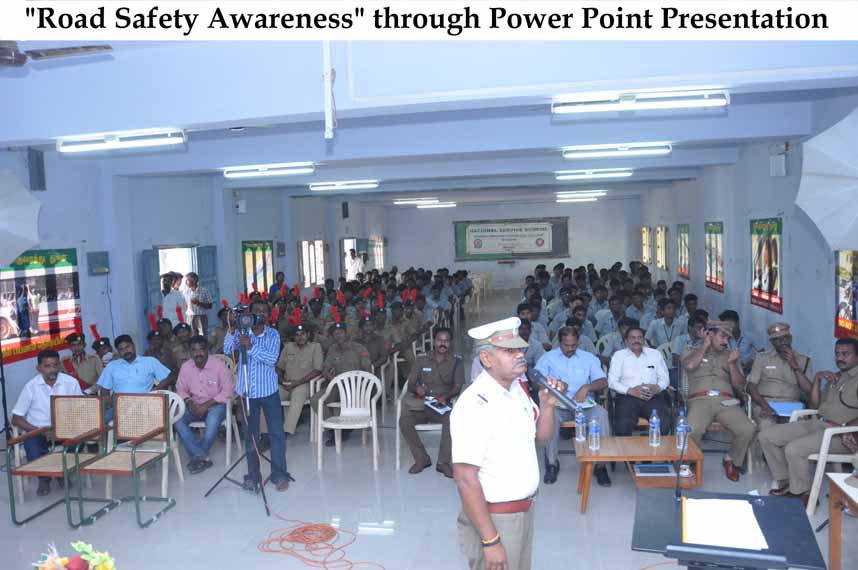 Finally Thiru.Somasundaram, RTO, insisted the students to get license properly and avoid drunk and drive. Various accidents caused by assaulting road safety live videos were shown and explained how accidents can be avoided. The programme was very useful to the NSS students. The students asked many questions about the programme. Thiru.P.Kathirvel, RTO, Sivakasi proposed vote of thanks. NSS programme officers were made the arrangement.