Arasan Ganesan Polytechnic College, Sivakasi
Rotaract Club
TALENT SHOW 2017 was conducted under the auspices of Rotaract Club of our Polytechnic College on 26th January 2017. This is a cultural extravaganza. The cultural competition is conducted between I, II and III year students. Our Principal, Mr.M.Nandakumar declared open the competition. Rtn.PHF.P.S.G. Selvarajan, President, Rotary Club of Sivakasi was the Chief Guest. Rtn.D.Venkatesan, Secretary, Rotary Club of Sivakasi offered felicitations. Competitions like Classical Dance, Non-Classical Dance, Mono acting, On the spot kavithai etc., were conducted.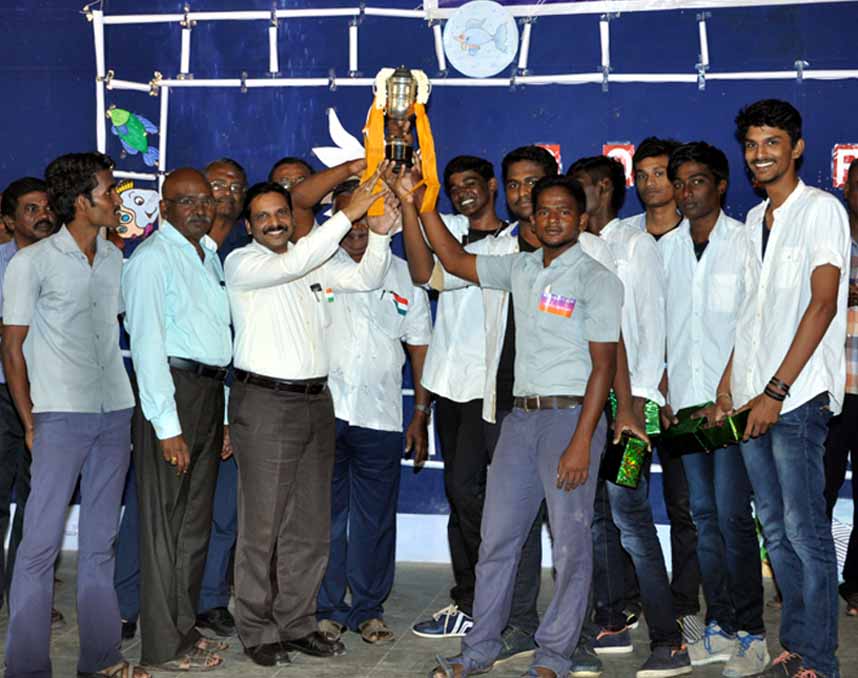 III year students with 58 points out of possible 70 points lifted the coveted trophy. Principal, Rtn.PHF.P.Selvarajan and his fellow Rotarians distributed the prizes to the winners. The President of the Rotary Club of Sivakasi have donated Rs.1000/-on that day (Rs.One thousand only) towards the conduct of this programme.
Mrs.A.Yamunalakshmi, Lecturer/English, Mrs.Aranaga.Kothai Nachiyar Lecturer/Comp.Engg and Ms.G.Meenatchi , Lecturer/Chemistry acted as Judges for the competition. Mr.S.V.Elangovan, Staff In-charge, Rotaract Club of AGPC, Mr.M.Thirumurugan, Mr.A.Arjunan, Mr.SanjeeviRajan, Lab Assistant and Mr.D.Balasubramanian, Lab Assistant made elaborate arrangements.
STAFF IN-CHARGE
S.V.ELANGOVAN