ARASAN GANESAN POLYTECHNIC COLLEGE, SIVAKASI
WOMEN IN DEVELOPMENT CELL
R E P O R T - 18.03.2022
Title of the Programme

Women's Day Celebration

Organizer

Women in Development Cell

Date

08.03.2022

Resource Persons

For Group Discussion

For Guest Lecture

Dr. M. NANDAKUMAR, Principal

Arasan Ganesan Polytechnic College, Sivakasi

Mrs.V.Kavithamani, Lect / Maths

Arasan Ganesan Polytechnic College, Sivakasi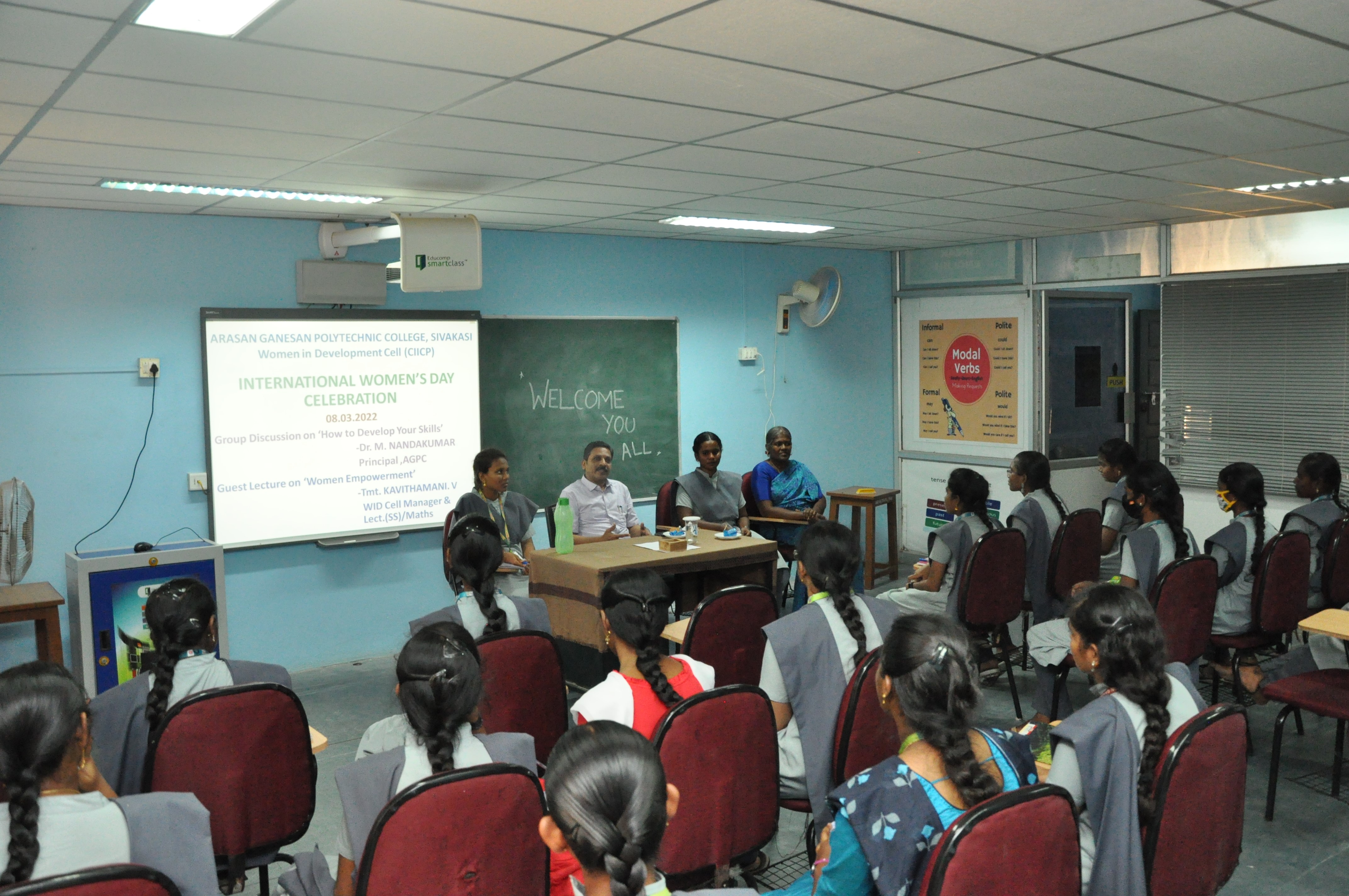 Highlights:
Ø In the Group discussion, Our Principal insisted the girl students to participate in the competitions offered by Government Sectors and any women's organization.
Ø He created an awareness about the facilities offered by Government especially for girls such as Pragathi Scholarship, Saksham scholarship, etc…
Ø He motivated our girl students to participate in all intramural competition also.
Ø He also advised the students to secure full marks in their subjects.
Ø During Guest Lecture, Tmt. Kavithamani. V spoke that women should have confidence to claim their rights such as
· Freely live their life with the sense of respect and dignity
· Should have control of their life both home and work place
· To participate in social, religious and public activities.